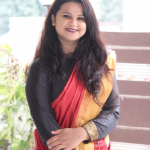 Seminars/Workshops
Moderated the International webinar

(

29-30November 2021)

(

Social determinants of Health and Health Seeking Behavior towards Health Equity)

which was organized by school of social sciences.
Attended the national webinar held on 30th October 2021 on "Achievements, Challenges and Perspectives in Higher Education with special reference to NEP 2020". Celebrating "Azadi ka Amrit Mahotsav" Organized by School of Education, Uttarakhand Open University Haldwani.
Attended Five Days (17-21 December 2021) Faculty Development Program on "Gender studies" organized by Institute of Advanced Studies in Education & Women Studies Centre S.S.J.University,Almora, Uttarakhand.
Organized various virtual events for world tourism day 27th September 2021 on the topic "tourism for inclusive growth"
 Organized the national webinar on 12th September 2021 on topic "emerging perspectives of water based tourism in India - special focus on sacred river ganga".