The current aim of the university is to provide quality, employable higher education in completely digitalized form. For success of this the finance department collects all form of fee viz. admission fee, examination fee  counseling fee and other related  fees, that has been decided by the admission committee, examination committee, accreditation board, finance committee, executive committee and other authorized  committees boards and persons after final approval by the state government, for conducting 92 traditional vocational, technical and employable courses that are dully recognized through online mode or through swipe machines. Cash transactions are a complete no no. All payments including monthly salary is paid online through net banking and payroll system. Even the pay slips are issued online. Payments of bills, too is done online after strictly following all due financial rules and regulations. Every year a budget is made by the finance section by compiling the needs of all other sections of the university. This budget and its expenditure along with the budget issued by the State government through IFMS portal and Central government through PFMS portal is passed and approved by the finance committee as well as the executive committee. Online PRAN generation facility has been obtained from NSDL by the university to provide PRAN to the new employees. Deposition of CPS/GPF and TDS/GST is also done online. All purchases along with printing work, maintenance and new construction is done in adherence to the procurement rules of the state government. For this either e-tendering is done, or purchases and its payment is made through GeM portal. Vouchers are made in the Tally software which results in maintenance of cashbook online along with the regular cashbook.   
Smt. Abha Garkhal , Finance Controller, Finance Department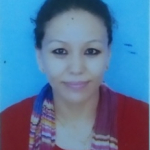 Email:  [email protected]
 
Mr. Vimal Kumar Mishra is the present Deputy Registrar Finance Section.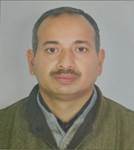 Email: [email protected]   
Mobile No. 8273885525
Finance Department Team:
| | | | |
| --- | --- | --- | --- |
| Name | Designation | Email Id | Mobile No. |
| Mr. Vimal Kumar | Stenographer Grade-1 | | 9012582488 |
| Mr. Dinesh Kumar | Astt. Accountant | | 9927428942 |
| Mr. Ravindra Kohli | Clerk | | 9927112043 |
| Mr. Mohan Chandra Pandey | Clerk | | 8006895963 |
| Ms. Pooja Hairiya | Clerk | | 7300517781 |
| Mr. Bheem Arya  | Attendant | | 8057788224 |
Audit Reports